Group Benefits Solutions
FullscopeRMS offers a wide range of flexible solutions through Disability RMS, the nation's leading provider of turnkey disability and life risk management products and services. Established in 1993, we offer actuarial, underwriting and claims expertise on a reinsured basis.
With over $350 million in premium and over 40,000 claims under management, we are the experts in loss experience analysis. Using our claims administration system, robust underwriting rating tools and billing solutions, we can provide you with analysis, tools and systems to help you meet your goals.
What we offer
Visit the Disability RMS website for more information, or contact us if you want to learn more about how Disability RMS can help your company grow with confidence.
---
Stop-Loss Solutions
Partner with FullScopeRMS to bring new stop-loss products to market, or enhance and grow your current offerings. We design traditional stop-loss and level-funded products tailored to meet your needs, in your market.
---
What we offer
Scope
We provide product development, underwriting expertise, risk management, claims administration, distribution training and more.
Expertise
Our management and its parent company have decades of experience in serving the self-funded market. We provide deep knowledge, expert talent and the specialized systems required to offer full medical stop-loss coverage to employers.
Partnership
We offer a true partnership quota-share arrangement with our clients, which helps to properly align incentives for both entities.
Insightful data
We can leverage data and insights derived from $8.3 billion in stop-loss premium managed by our parent company over the past 10 years, while maintaining rigorous protocols to wall off our Clients' sensitive information.
Scale and financial strength
We have the scale to write and manage risk directly since our parent is a large, diversified, highly rated insurer.
---
How it works
FullscopeRMS partners with health plans and insurance carriers, providing behind-the-scenes expertise from prelaunch to ongoing support.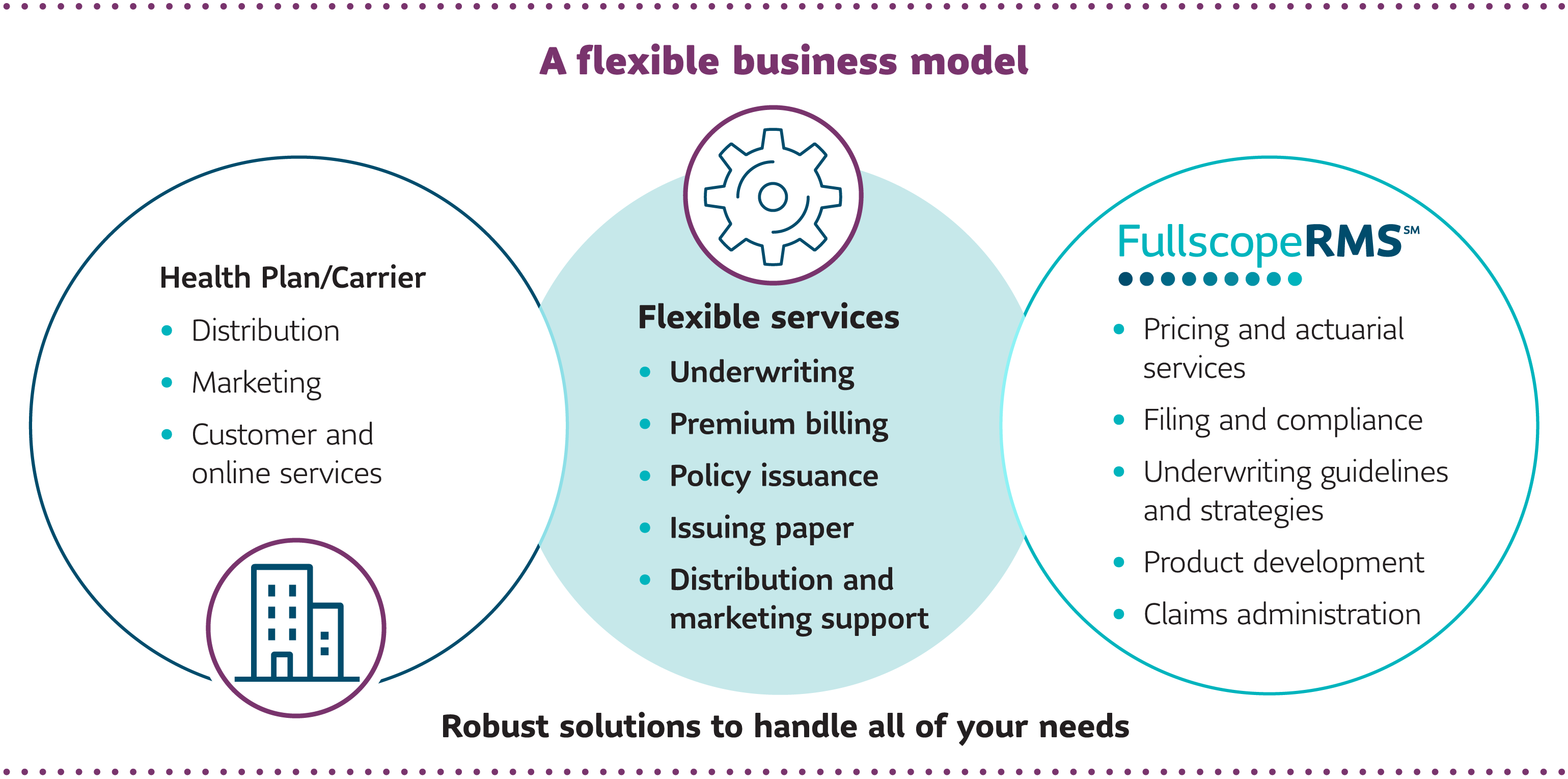 Better partnership through our quota-share arrangement
Fewer entities involved
Less coordination and lower expenses
Aligned incentives with two companies sharing in all the risk